Concepts of Ebina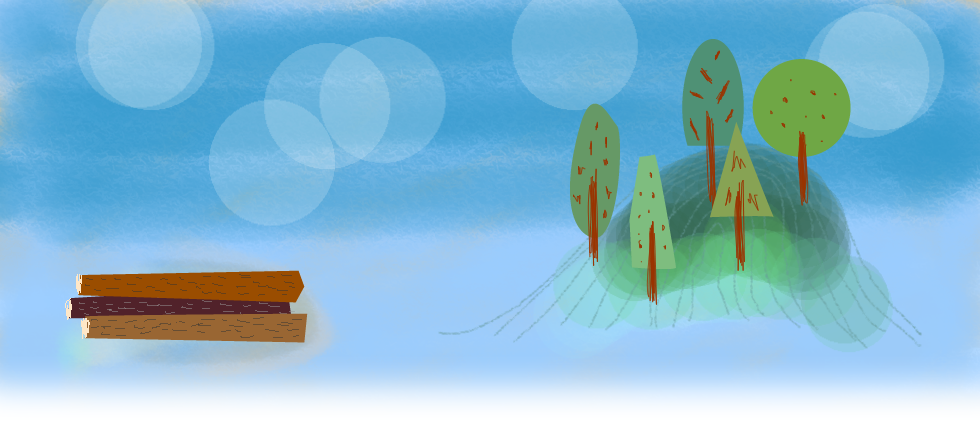 Japanese wooden houses built by the Ebina Corporation.
Welcome to the wooden house using Japanese materials and
Japanese workmanships.
The Ebina Corporation has a parent company of a timber dealer. So we take this strong advantage for supplying selected quality timbers and using solid and natural organic materials made in Japan such as thick cedar boards and diatomaceous earth to build the house. We also provide designs for comfortable lives based on customers' family structures and emphasize on enjoying lives in natural atmospheres of the wooden houses.
The Ebina's wooden houses value help mothers their home affairs.
Don't you want to enjoy your own natural life?
To enjoy indoor gardening. To enjoy your lives with your pets.
The wooden houses made of natural organic materials vitalize all vegetation, animal and people.
To enjoy being a part of your children's growths.
As in Japanese nursery rhymes, marking heights of children on a pillar as they grow and a floor damaged by thrown toys – are all good memories of the children's growths.
To build a wood-deck or shelves by yourself.
Don't you think that you can build shelves or decks by yourself and leave complicated works to experts?
To enjoy building the house.
The Ebina Corporation is welcome to the people like "I want to paint diatomaceous earth" or "I want to use beeswax on the wall." We build the wooden houses especially for those people who want to do this and that.
We provide the houses made of natural organic materials to customers including solid materials strictly selected through the eyes of the timber, natural wall-paint materials such as diatomaceous earth, Japanese wall paper made of cotton or paper rice, finishing materials of beeswax and persimmon tannin etc.
We believe that using these organic materials for the house is the best option for resident's health as well as a structural element to enjoy lives.
The Ebina Corporation hopes that the organic house would nurture people with gentle hearts and compassions which industrial houses cannot provide. Also we believe that respecting and following the natural cyclical processes by using Japanese timbers and other natural materials will vitalize domestic forest industry and promote development of the forestry.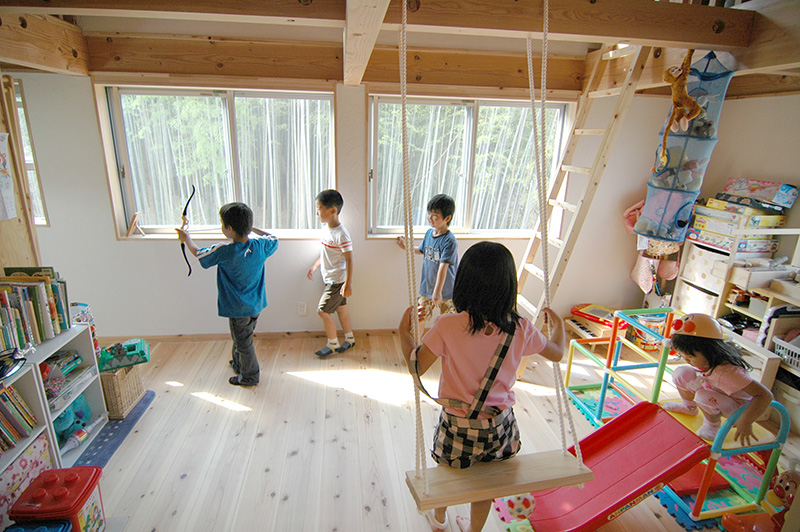 The layout of the house that you feel other family members and reaffirms family ties.
" I have no ideas what my kid is doing …"
You don't want your kids coming home and going right upstairs from the entrance of the house and shutting themselves in their rooms. The Ebina Corporation wants to provide the space where family members naturally communicate each other and spend time together.
The layout we recommend is that you can feel your family members wherever you are. For example when your kids come home, they have to go cross the living room to get to their rooms. In this way, conversations naturally occur. When kids are small, a large room should be used as one room and when they get older, the room can be shared by separating with large furniture etc. Or you can make various arrangements along with children's growths such as creating an open ceiling space to a living room, in this way you can see what's going on the upstairs.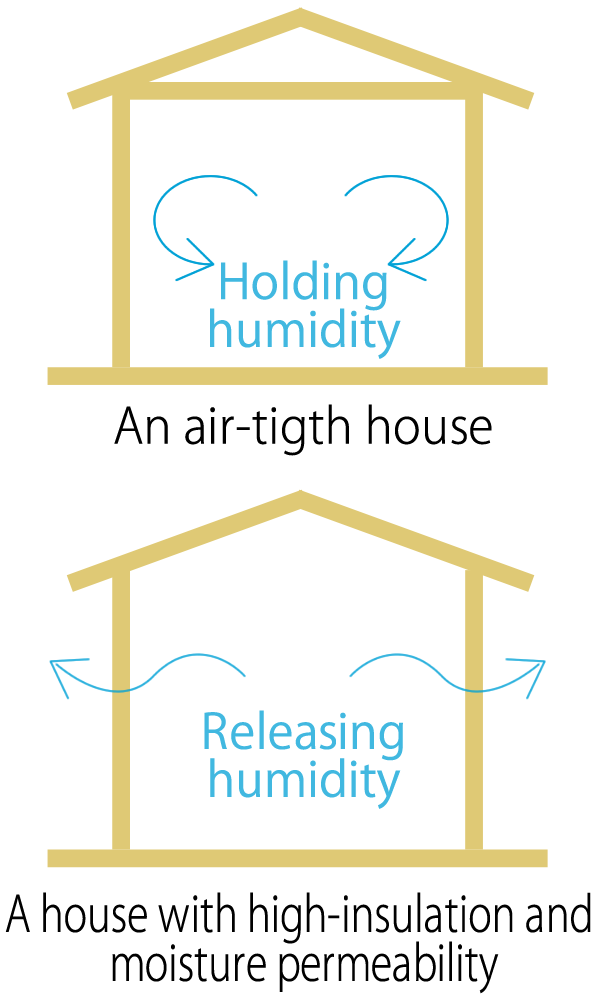 The sturdy durable household protected from humidity and unsafety.
One of the major causes to damage houses in Japan is humidity. The places in houses where most affected by humidity and moist are where exposed to rain having no-roofs outside and bathroom and kitchen that generate molds and termites.
The Ebina Corporation adopts a wall structure having moisture permeability and high-heat insulation properties. It is different from "a super air-tight and super insulation house" construction like a thermos bottle that discharges humidity and moist inside the house through the wall and the breathing system of the natural woods helps to enforce durability of the house by maintaining dryness. This excellent natural system protects the house from wets by smoothly discharging humidity caused of dew condensations.
Also we are very strict about the safety of the house. We conduct the ground investigation, as a matter of course, to avoid any inclinations of the house and perform proper processes if the ground bearing is found to be lack of required capacity. And the third-party inspection is performed to confirm a house is constructed in according to the drawing (to reduce errors of the construction). The Ebina Corporation takes advantage of having the timber parent company, uses slightly larger sizes of construction materials than specified in the design to provide further stability to realize the tough and durable houses.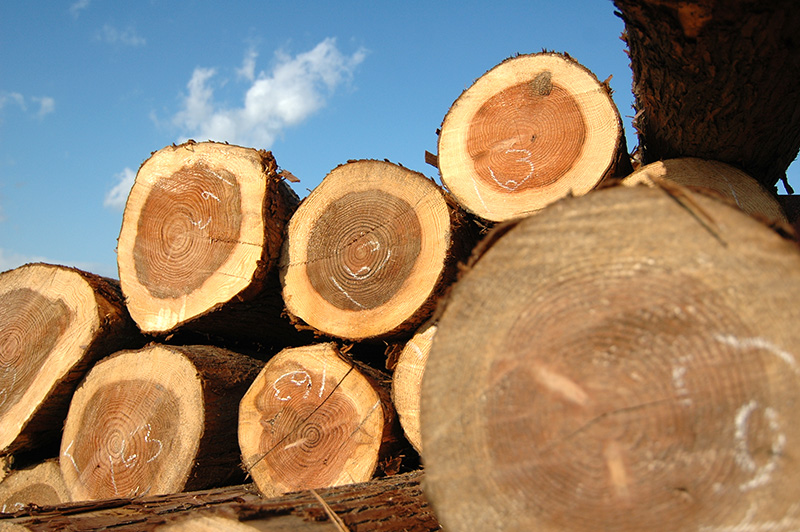 The housing solutions of the climate changes considering the past and the future.
The Ebina Corporation mainly uses domestically produced timbers and builds durable houses that contribute to save energy resource usage. Your selection of how to build a house supports to reduce greenhouse gas emissions. In the very near future, natural energy resources such as solar panel energy will be more spreading or compact wind power generations may be becoming more popular.
In any case, demands for the renewable energy such as hydroelectric etc. should be increasing in the future rather than fossil fuel and our life should be changing accordingly. The Ebina Corporation will provide housing responding to changes of the time. As Confucius said "If you learn from the history and understand the present age, you can become an excellent teacher," it is also worth to learn from Kyoto's traditional life-styles such as sprinkling water to cool pavements and bamboo screens on windows to shade.